Choose your Printed Table Cloth
Custom tablecloths printed with your logo. Branded to help you stand out at trade shows and exhibitions.
Easy online ordering means you can select the type of tablecloth below then upload your logo and set the colour you want. You can also add other text or images you want and select the best size.
If you need something completely custom or help with your order please use this form or contact us by live chat, email, or phone.
Our printed tablecloths all feature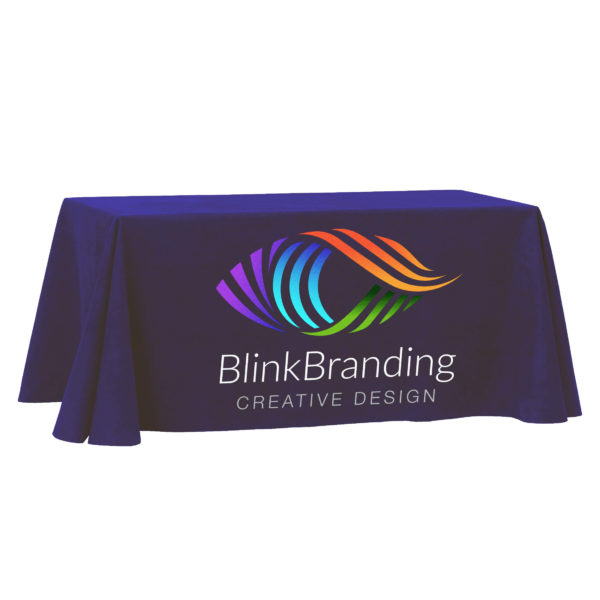 For standard rectangular trestle tables printed with your logo for trade shows , exhibitions, and conferences £89.00 + vat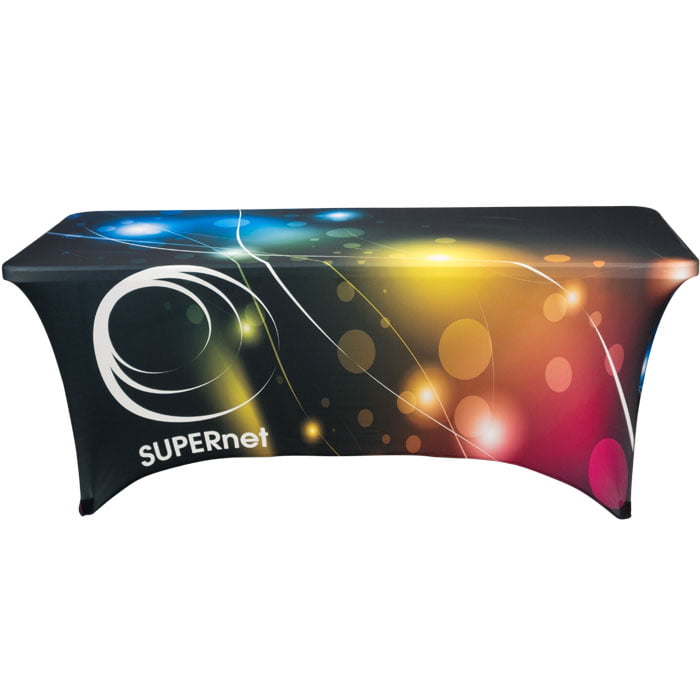 A popular fitted tablecloth alternative to the classic branded tablecloth for rectangular tables £104.00 + vat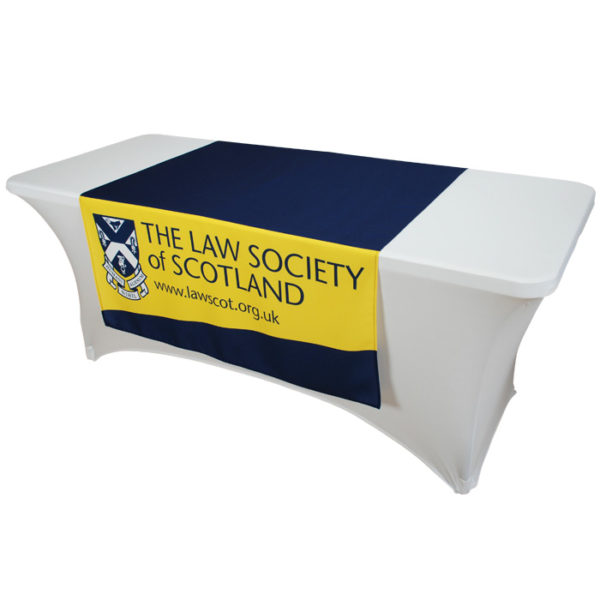 A custom printed table banner is a versatile low-cost option when added to a plain tablecloth . £29.00 + vat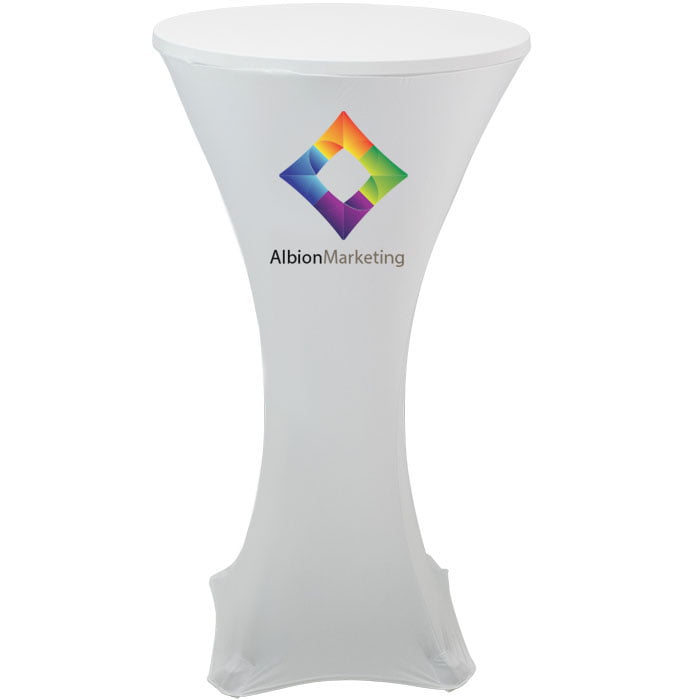 Poseur table covers with logos. A popular branding and sponsorship opportunity. £89.00 + vat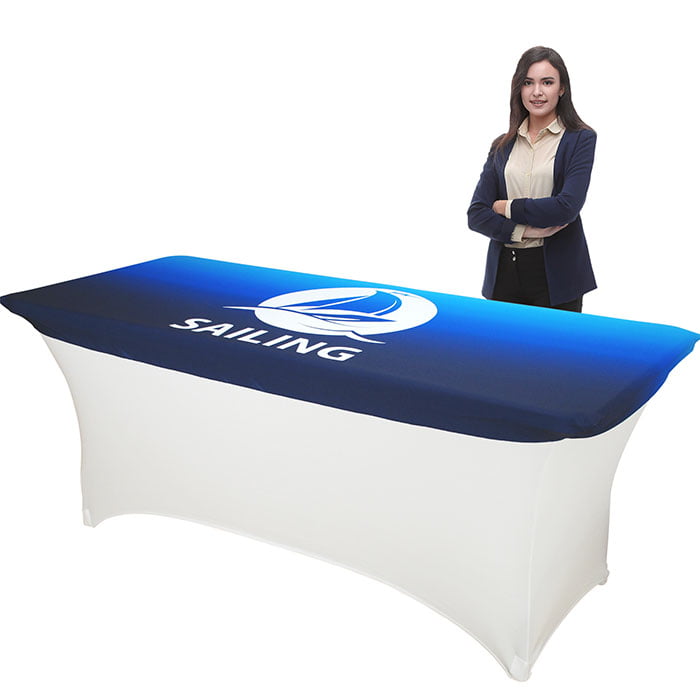 Custom printed table cap to add to rectangular trestle tables with a plain cover £34.00 + vat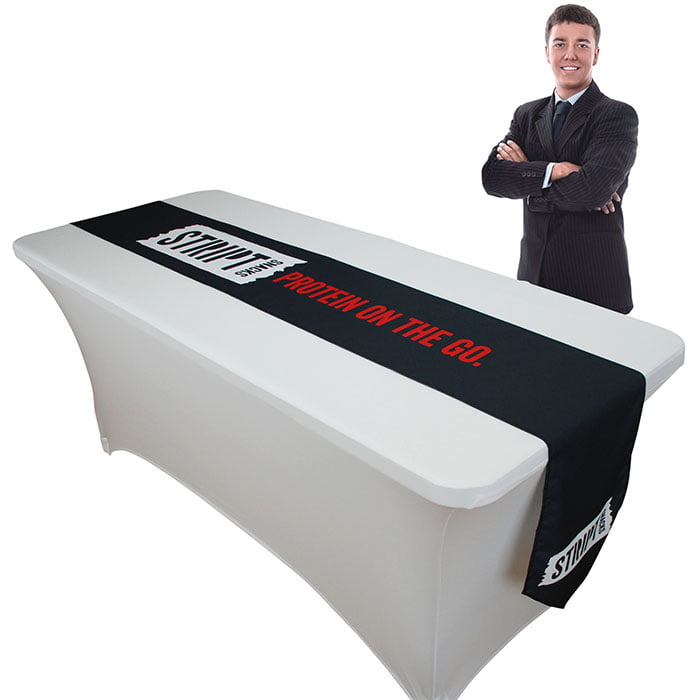 Simple addition to a plain tablecloth to add branding nd sponsorship to an event . £104.00 + vat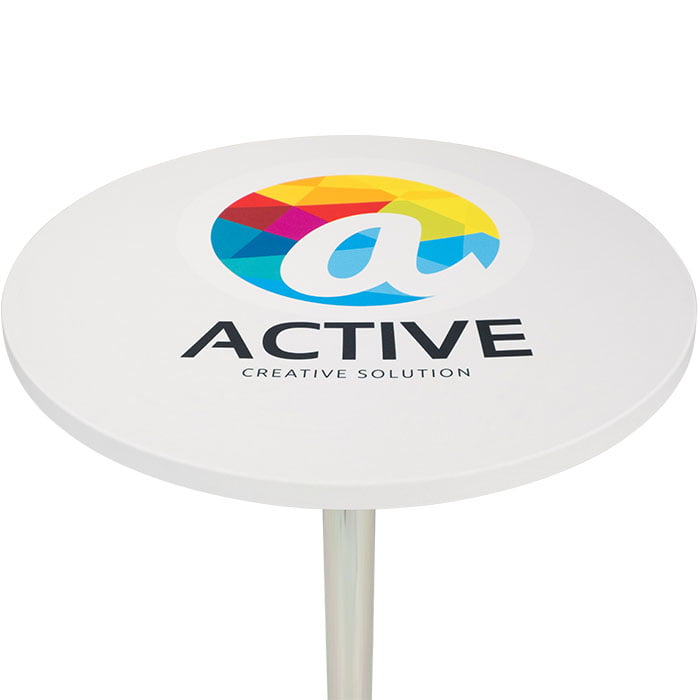 Stretchy fabric low-cost simple branding and sponsorship opportunity for events. £29.00 + vat
Custom printed table cover to fit standard 4', 5' and 6' size tables..£130 + vat
Printed Tablecloth FAQs. Frequently Asked Questions.